13 Feb

Spring in Paris: our best spots!

Winter is still here in Paris but already I am getting excited about the idea of Spring in France, particularly when new green leaves covering the trees and spring flowers in full bloom start to be seen in the gardens and streets of Paris… this is an explosion of new life when the sun gets brighter and warmer. 'Le printemps' is also the perfect opportunity to stroll and discover the city of love even if an umbrella is sometimes needed!

I remember Spring last year as I was walking across Paris with my camera. Some places were unforgettable and here a few samples of place I can bring you to.
The Champ-de-Mars
The long green esplanade is the perfect spot to admire the Eiffel Tower. In Spring there are many trees in blossom that gives a 'picture-perfect' view of the monument.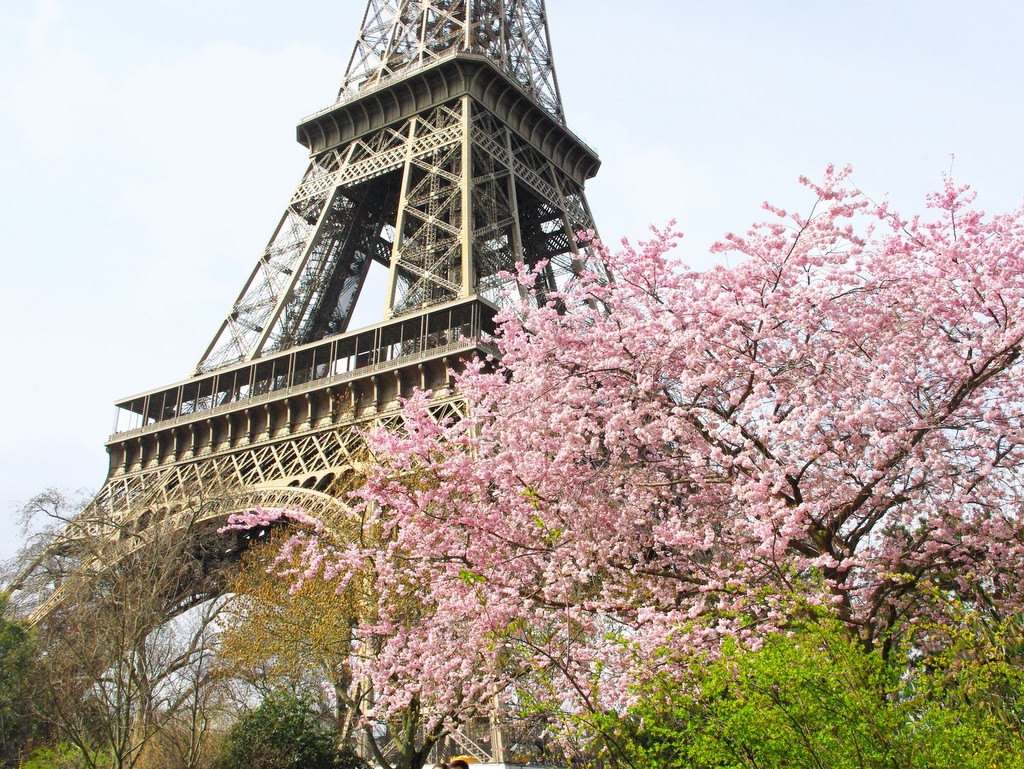 (métro station: Bir-Hakeim, line 6 or Ecole Militaire, line 8 or Champ-de-Mars-Tour Eiffel, RER C)
Square Viviani
The little known public garden is situated so close to Notre-Dame Cathedral that it is quite surprising it does not attract more visitors. Ok – people have to venture on the Left Bank to get there but it is worth it! Look for the beautiful arches of roses and try to take a photo similar to mine: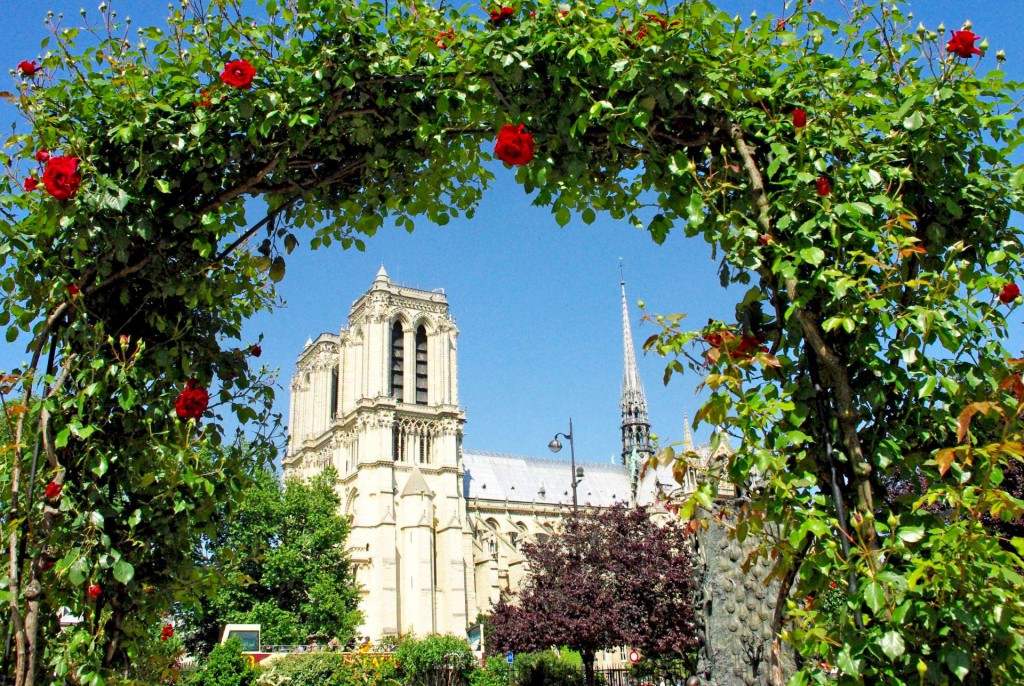 (métro station: Saint-Michel, line 4 and RER B and C)
The Champs-Élysées
Paris' most prestigious avenue is lined with trees… whose buds finally open up after having slept all winter. From a greyish colour, the Champs-Élysées are progressively adorned with a tender green touch which will become a darker green in Summer. Have a look at the Rond-Point des Champs-Élysées and the gardens that lead down to the Place de la Concorde.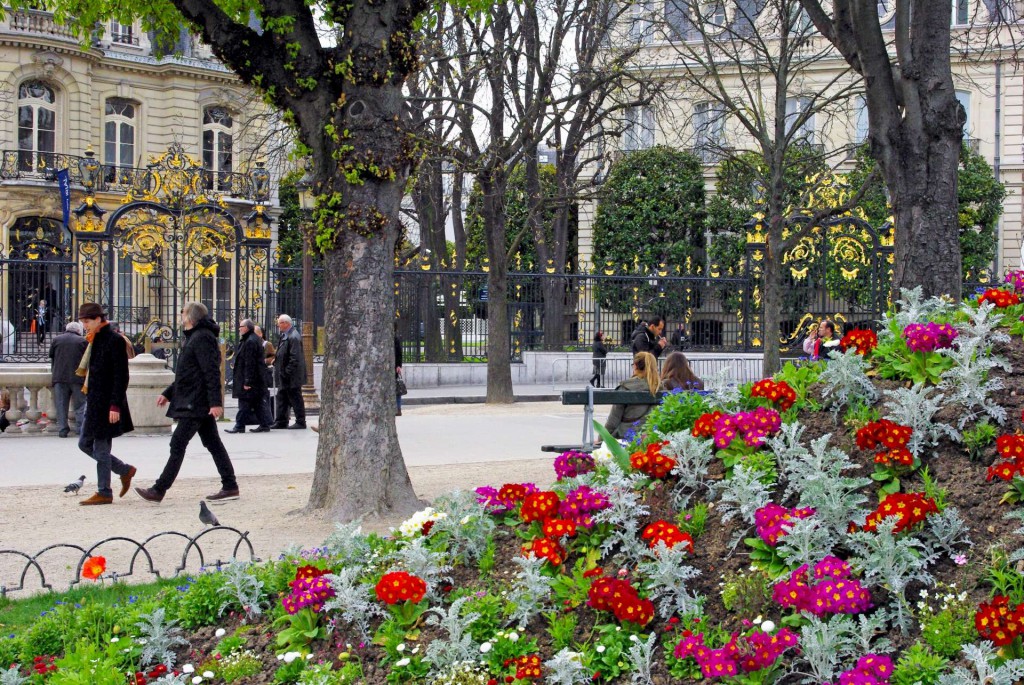 (métro station: Franklin Roosevelt, lines 1 and 9)
The Banks of the River Seine
A stroll on the banks of the River Seine is one of my favourite walks in Paris. I know Pont des Arts is often considered as the most romantic bridge in town but I rather prefer crossing the river at Pont du Carrousel. From there the view is amazing and includes the Pont Neuf, the Île de la Cité and even the towers of Notre-Dame which are nearly invisible from the Pont des Arts.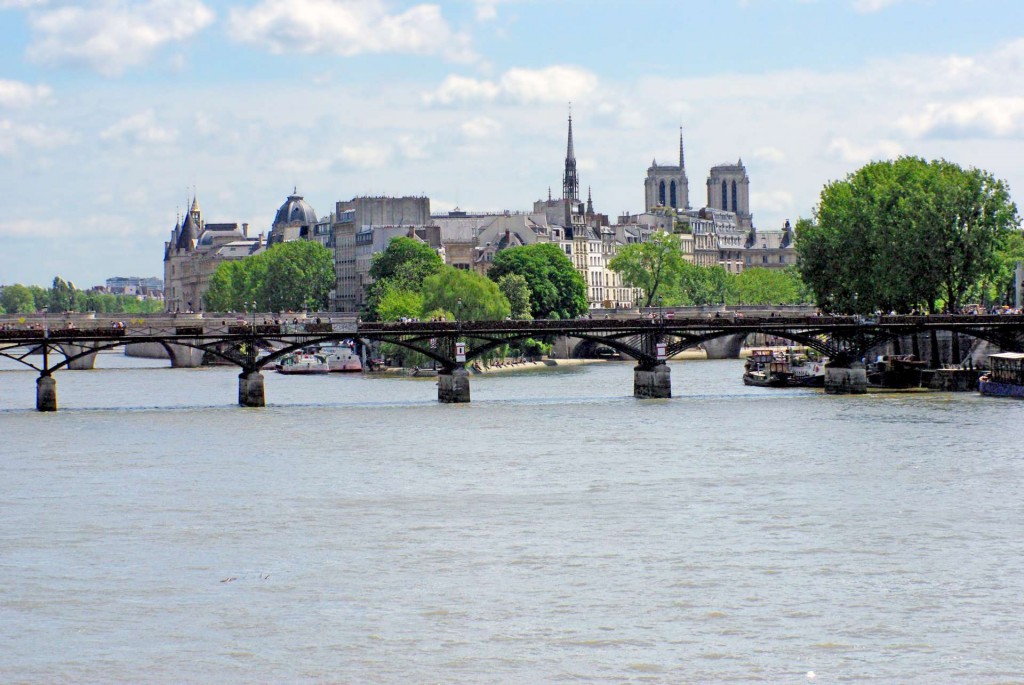 (métro station: Pont-Neuf, line 7)
The Luxembourg Garden
For many Parisians (particularly those living on the Left Bank!) the Jardin du Luxembourg is the most beautiful garden in Paris. No wonder why! To be discovered on our Walking Tour of Saint-Germain-des-Prés.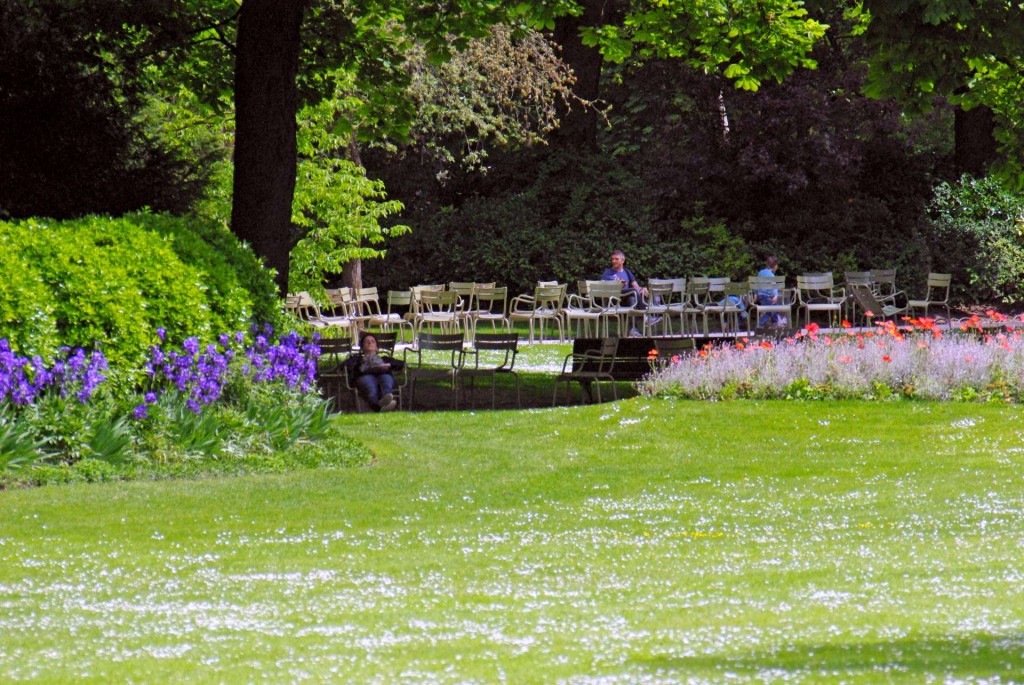 (RER B station: Luxembourg)
Marché aux Fleurs / Flower Market
We can't write about Spring in Paris without mentioning the charming flower market named after Queen Elizabeth II. Situated on the Île de la Cité between Notre-Dame and the Palace of Justice, you will be astonished by the profusion of beautiful flowers and plants.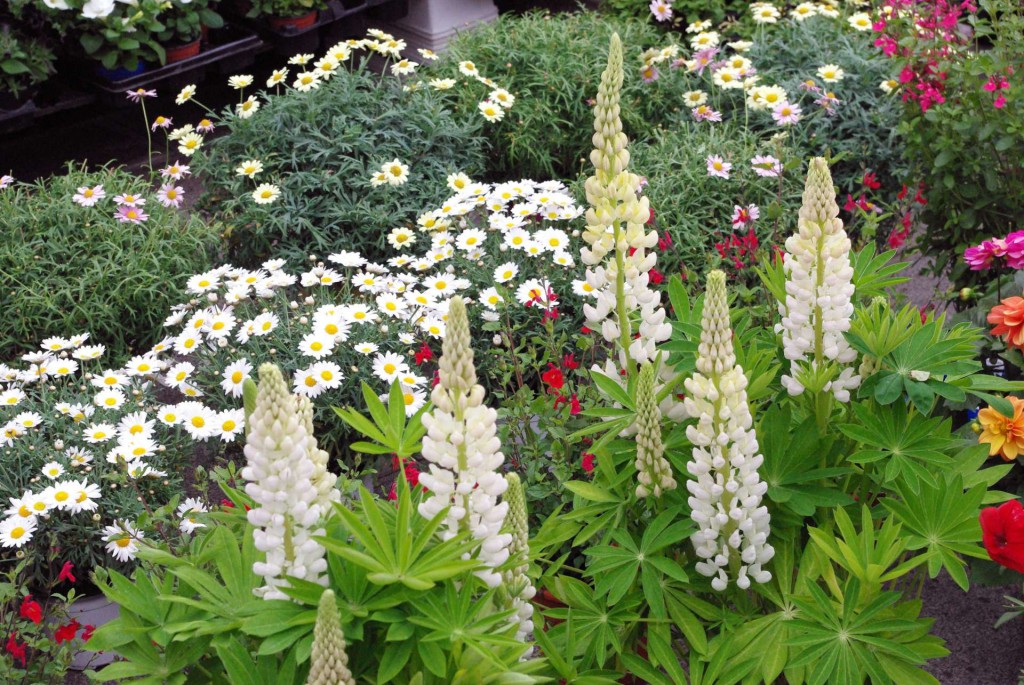 (métro station: Cité, line 4)
Jardin des Plantes
Last year I went to the Jardin des Plantes many times with my 2 year-old daughter. She loved walking freely on the alleys and laughed at the flamingoes of La Ménagerie, Paris' oldest zoo. A visit to the Jardin des Plantes in Spring is 'obligatoire' as the French would say!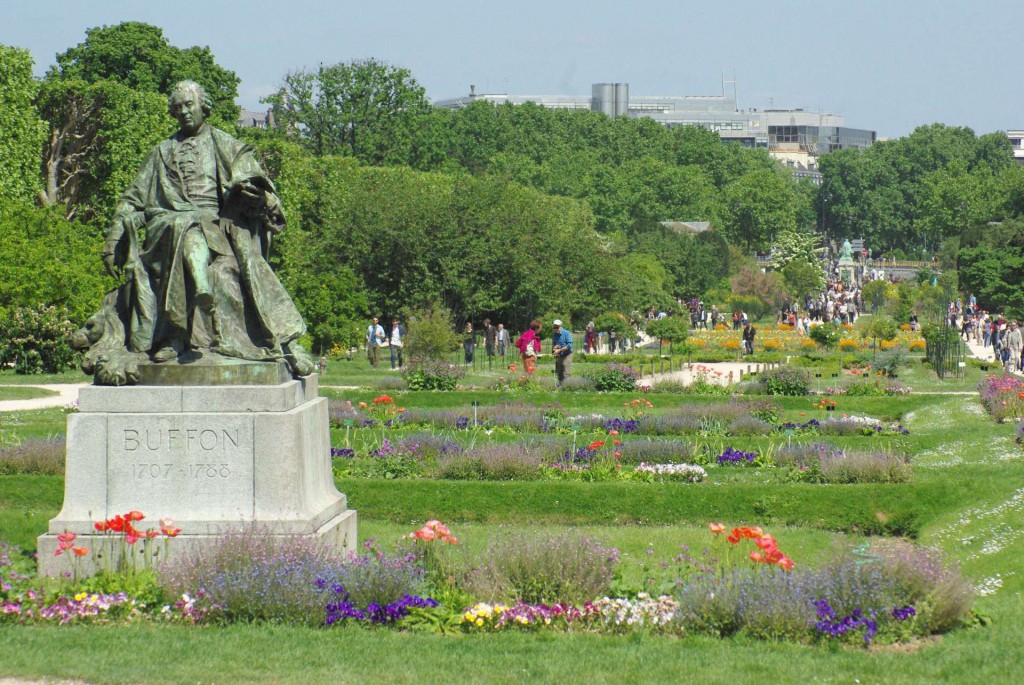 (métro station: Gare d'Austerlitz, line 5 and 10, RER C)
Montmartre
We have a French word to describe the photo below: 'bucolique'. This house in rue Saint-Vincent (opposite the vineyard), covered with ivy is reminiscent of the Provincial life that once reigns in this part of hilly Paris.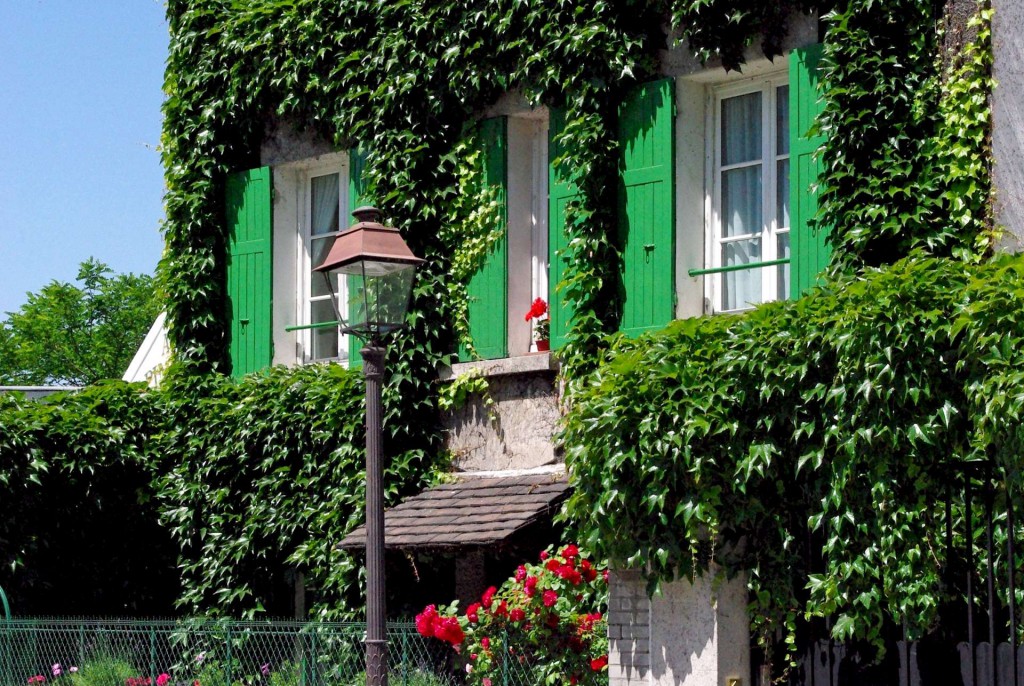 (métro stations: Abbesses, line 12 or Anvers, line 2)
Tuileries Garden
The Tuileries Garden is one of the many stages along the Historical Axis of Paris. Known as one of Paris' first garden created by Le Nôtre, it is decorated with a multitude of statues… the flowerbeds are spectacular too!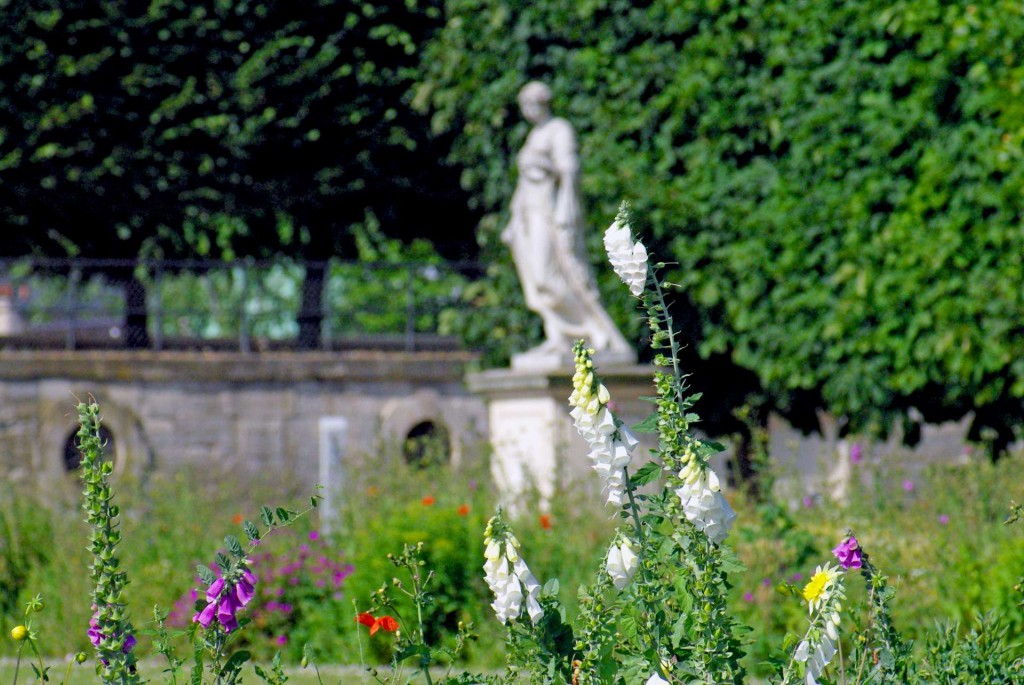 (métro stations: Concorde, lines 1, 8 and 12 or Tuileries, line 1)
Promenade Plantée
How many people visiting Paris know of this amazing part of town? Created on a disuse rail line, the 'promenade plantée' is a suspended green way that runs through urban Paris from La Bastille to the Wood of Vincennes.
(métro station: Bastille, lines 1, 2 and 5)
Check out our article about Spring in France on our mainstream website!